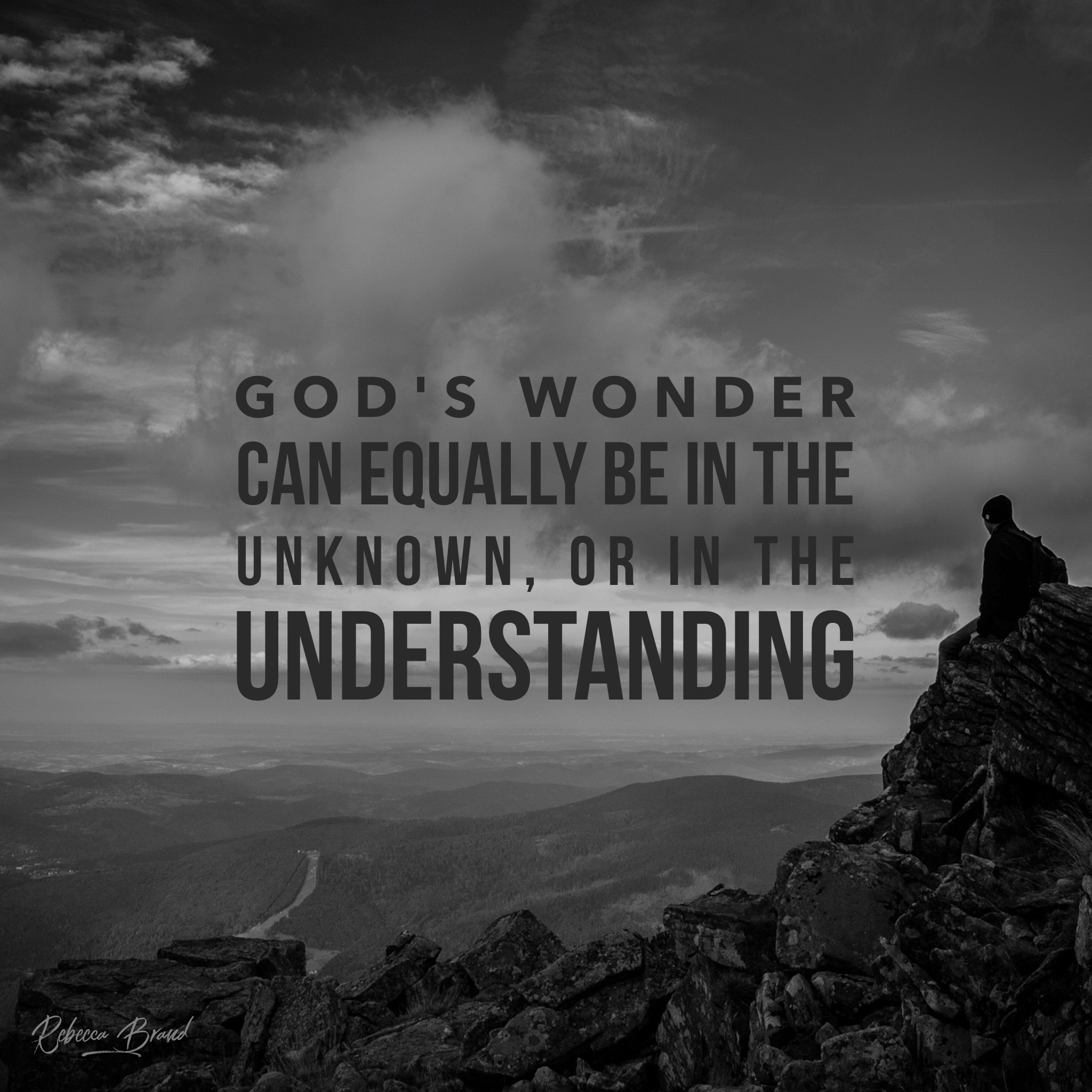 Imagine Heaven on the day that Jesus was born…
The angels praised God – a vast number – declaring Luke 2:14. What a sight that would have been
Yet, we need to remember that the angels knew God's plan, and they had been waiting since the beginning of time for events to take place.
So, the angels did not see a baby in a manger…they saw God…and Heaven's armies rejoiced because they knew what was to come!
Friends, we need to realise that no matter which side we are on…God's wonder, His mystery, is in the seen and unseen, it's in the known and unknown, the certain and uncertain.
We can be in awe at a sunset, unbeknown that there is an artist at hand, but when we realise that it is God who paints the sky, we are in awe on a deeper level
The angels knew, and we did not, yet, the result is the same – God's glory shines through…
His Glory shines in all circumstances, all directions, all paths, all journeys, all emotions, all of eternal past, present, and future…God is on the throne – this has never changed, other than the fact that we have now been released to be apart of the greatest love story ever seen
Let's remember that God's wonder can equally be in the unknown, and the understanding. Yet, how much sweeter is it when you know the whole plan, because it's not a case of how, but when
"Suddenly, the angel was joined by a vast host of others—the armies of heaven—praising God and saying, "Glory to God in highest heaven, and peace on earth to those with whom God is pleased."" Luke? ?2:13-14?
Categories: LukeTags: Actions, angels, Believe, Bible, church, eternity, Faith, God, God's plan, Gospel, heaven, Hope, Jesus, Life, Love, messengers, Purpose, Trust, Truth, wonder