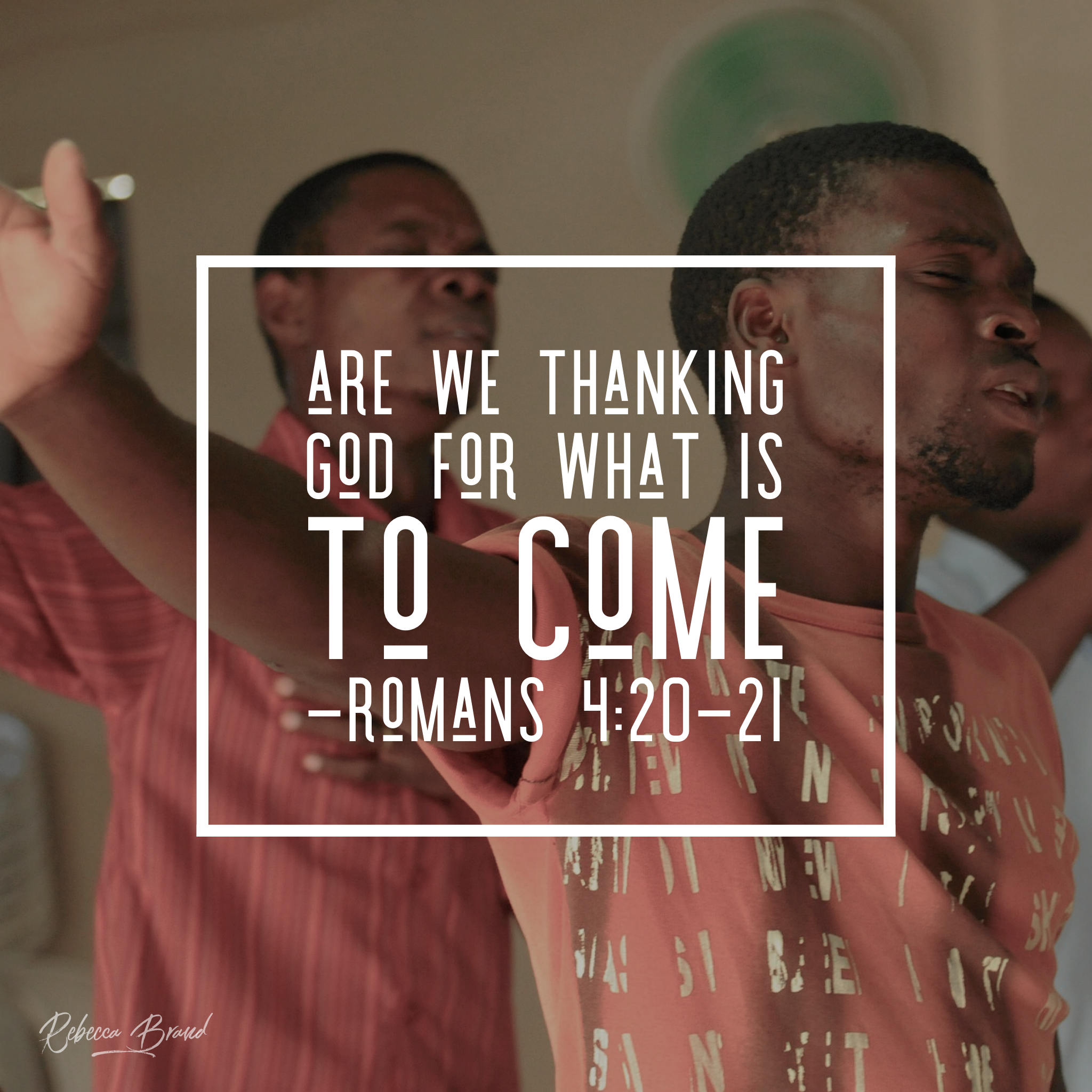 Belief in what is to come is called hope.
Without it, Christianity would lose our foundational belief that Jesus Christ is the Hope of the world…
Why?
Because as a believer, we can read what was, through God's Word, in order to have faith that breakthrough is coming, that Jesus will return, and after death, we return to the Father
Faith is when we believe in the promise. So from the first time we pray, until it comes to fruition, that is our trial, and most of us, unfortunately, we become discouraged or stop believing in our promises
Thanking God before the breakthrough is one of the most significant things that we can do because it shows that we believe Him, over circumstances.
In the natural (or what we can see) is not what we believe for, but we speak to God's promises
I want to encourage us today, that God is able to do more than we can ever imagine. He speaks, and the mountains will bow. He can bring fire from the sky because there is no one like Him!
And so, today, if you are discouraged, then start to thank God for what He has spoken over you. Thank God for the breakthrough. Thank Him for the faith He has placed inside you to believe for what is to come because that is when you will see God's glory move in your life
Abraham never wavered in believing God's promise. In fact, his faith grew stronger, and in this, he brought glory to God. He was fully convinced that God is able to do whatever he promises." Romans‬ ‭4:20-21‬
Categories: UncategorisedTags: Believe, bible, breakthrough, Christianity, church, Faith, god, jesus, journey, joy, prayer, Romans, Scriptures, strength, Trust