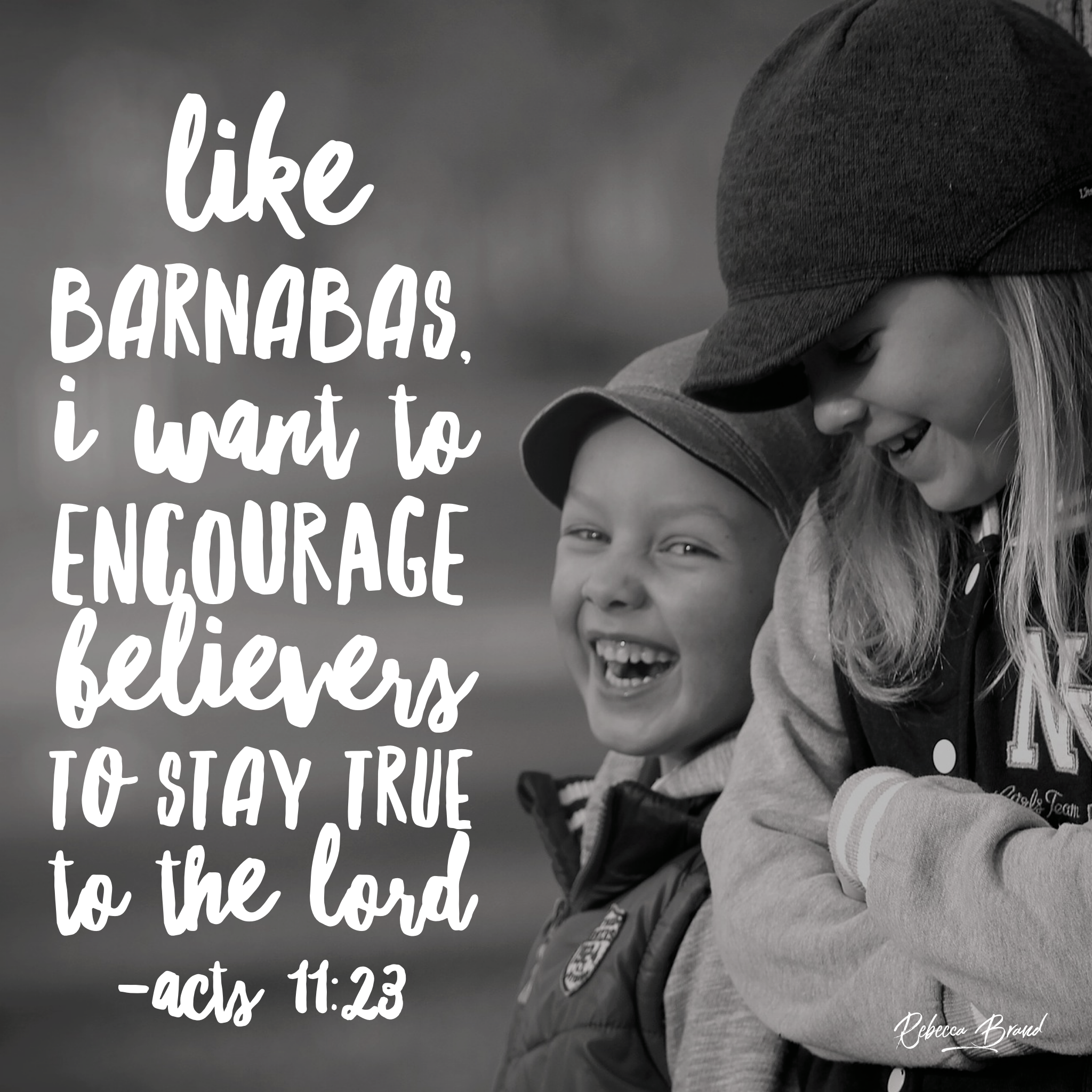 Barnabas' name means "Son of Encouragement" and he most certainly stayed true to his given nickname!
Barnabas and Paul fell out in the Book of Acts because Barnabas wanted to take John Mark on the second Missionary journey with them, but John Mark had let down Paul during the first journey, that Paul firmly said no.
I find it interesting that both Paul and Barnabas stayed true to their callings, even though it meant not journeying together any longer.
How many of us forgo our callings to maybe be with friends or loved ones?
Or that we assume we are always supposed to stay on the same path as once before?
Yet, because Barnabas spent time discipling and encouraging John Mark – we read later on that Paul then specifically asks for John Mark to come to where Paul was, because of whom John Mark had become (2 Timothy 4:11)
Like Barnabas, as Christian's, we need to encourage others to remain faithful, because eventually, they may walk into their God-given calling, because someone never gave up on them.
I have seen people assume that the gift of encouragement is a "lesser gift," yet here, Barnabas shows just how effective we can be, when we rise others up to greater future opportunities, than even ourselves, may be given
Categories: ActsTags: Actions, Barnabas, bible, Christianity, church, Encouragement, Faith, god, Gospel, grace, jesus, Love, Obedience, Purpose, scripture, Trust