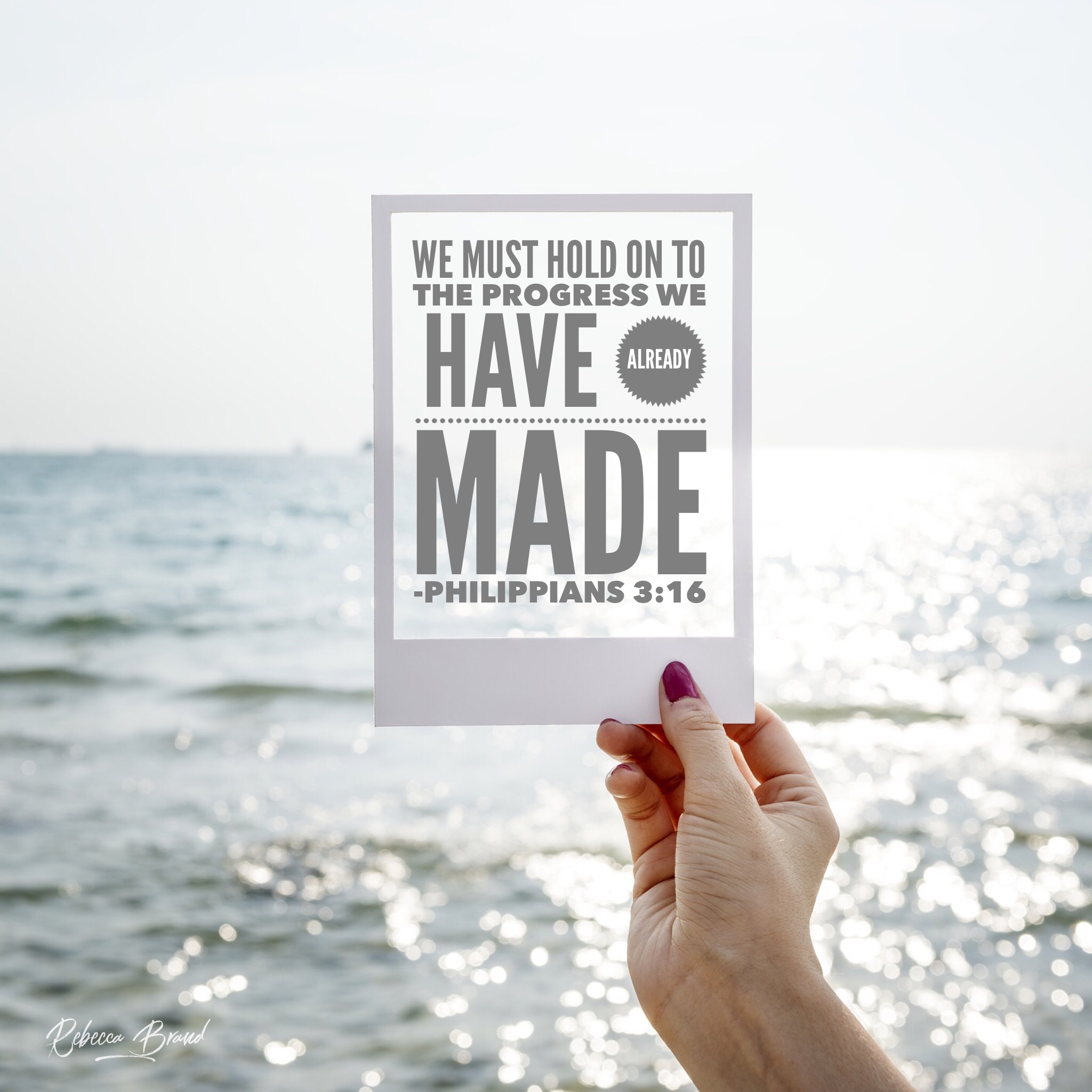 The Good Parts
Sometimes, it's good to look back after you have achieved something because it gives us perspective on the journey ahead.
The Bible talks a lot about looking forward and keeping your eyes on Jesus – faith requires us to move forward in God's plan for our lives, after-all.
And God looked back over what He had achieved within creation and seven times, said: "It was good."
Progress is something that is tangible because it allows us to see the path from point A to B, but it also allows us to see God through the circumstances we have faced, to give us Hope for what is to come.
The Not so Good Parts
The other way we can look at this passage, which was what Paul was talking about, was to not be discouraged about your past. God will use it to propel you towards your future.
Paul could have dwelled on holding the coats for those people who stoned Steven, the first Christian martyr – Paul was Saul at this point in time.
Yet, we have all done things which we have become ashamed about, but then it creates a tension of "who we were" compared to who God reveals "who we are".
Don't dwell in the past with regards to who you were. Instead, grow in the knowledge that you now know God. Grow in the revelation that God has given to you, about Him. Realise that you are forgiven, and then move on to a life of discipleship in Christ – full of faith and obedience.
Lastly, I want to encourage you, to not to, try and become a "perfect Christian, " because it can be so difficult to obtain, that we become drained and therefore we then feel that we aren't good enough.
Paul uses the word "perfect" to mean a mature/complete Christian – not flawless in everything we do.
Maturity comes from acting on the information that we have already received from Christ, and thus not make excuses about what we still need to learn.
We all make mistakes and Paul shows us that it shouldn't sidetrack us from God's ultimate purpose for our lives.
Categories: UncategorisedTags: Actions, Believe, bible, Christianity, church, Faith, god, Gospel, grace, Holy Spirit, Hope, jesus, Life, looking back, Love, no urney, Philippians, prayer, Promises, Purpose, scripture, strength, Trust