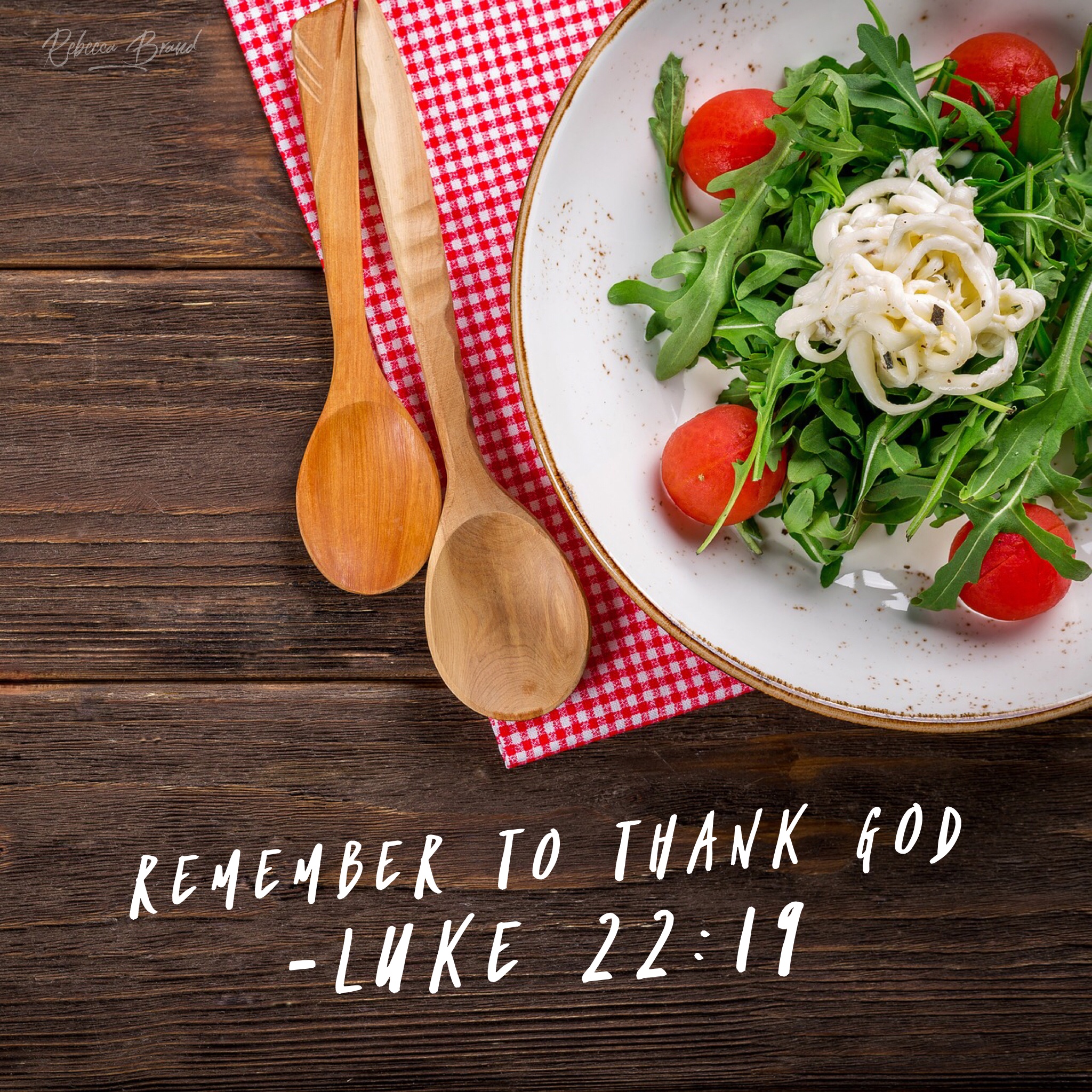 How many of us still say grace at mealtimes?
For years, it never crossed my mind to say grace because I wasn't bought up in a Christian home and very few people we knew regularly did it, so it was for special occasions only – like bringing out your best crockery!
Then I read through the Bible in one year, and I noticed that Jesus gave thanks at mealtimes.
Like all prayers, it can get repetitive or even mundane.
Our daughter likes to say grace as quickly as she can, to start shovelling in her food but it should be more than that.
God has blessed us abundantly in more ways than we can imagine and although we may look at our circumstances and think differently, we should have grateful hearts.
Therefore, let's be sincerely thankful for the food on our table.
Let's thank God for His provision and protection on a daily basis.
Let's thank God for friends, family, and loved ones.
But most of all, let's remember to thank God for who He is and what He's done, and continues to do.
Categories: UncategorisedTags: bible, Christianity, church, Faith, Family, food, god, grace, jesus, Life, Lord, Love, Luke, prayer, scripture, Thankfulness