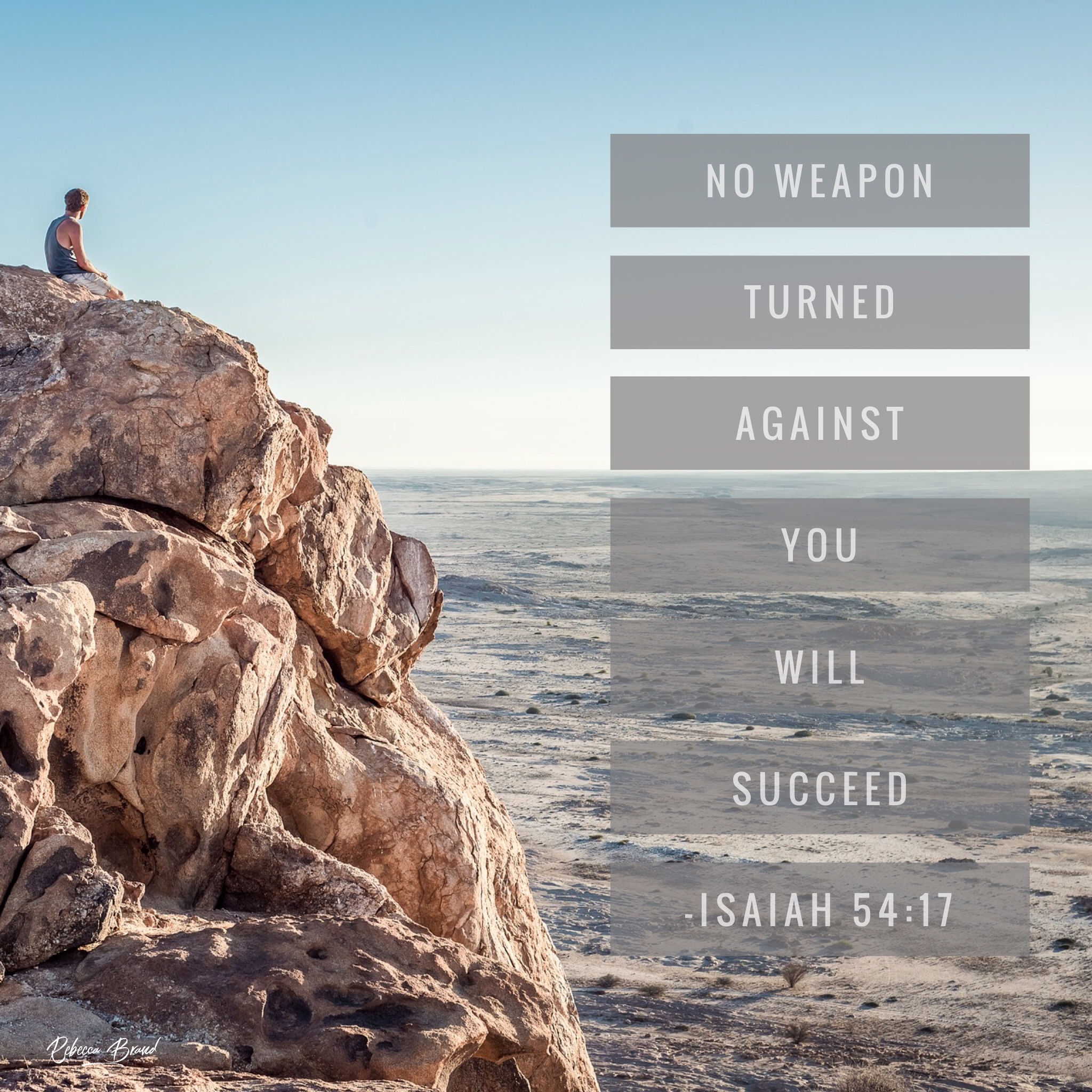 Reading this verse this morning reminded me, that God doesn't say that nothing will come against us, He says that it won't succeed.
That's because God always has the victory and He is the only One who can see us through the hard times we face.
Isaiah 54 is about the future glory of Zion. Our future. It is our very heritage if we choose to claim it.
Categories: UncategorisedTags: Actions, Believe, bible, children, Christianity, eternity, Faith, future, god, hard times, heritage, Hope, Isaiah, jesus, joy, Life, Love, Peace, Promises, saviour, scripture, strength, success, Trust, weapon