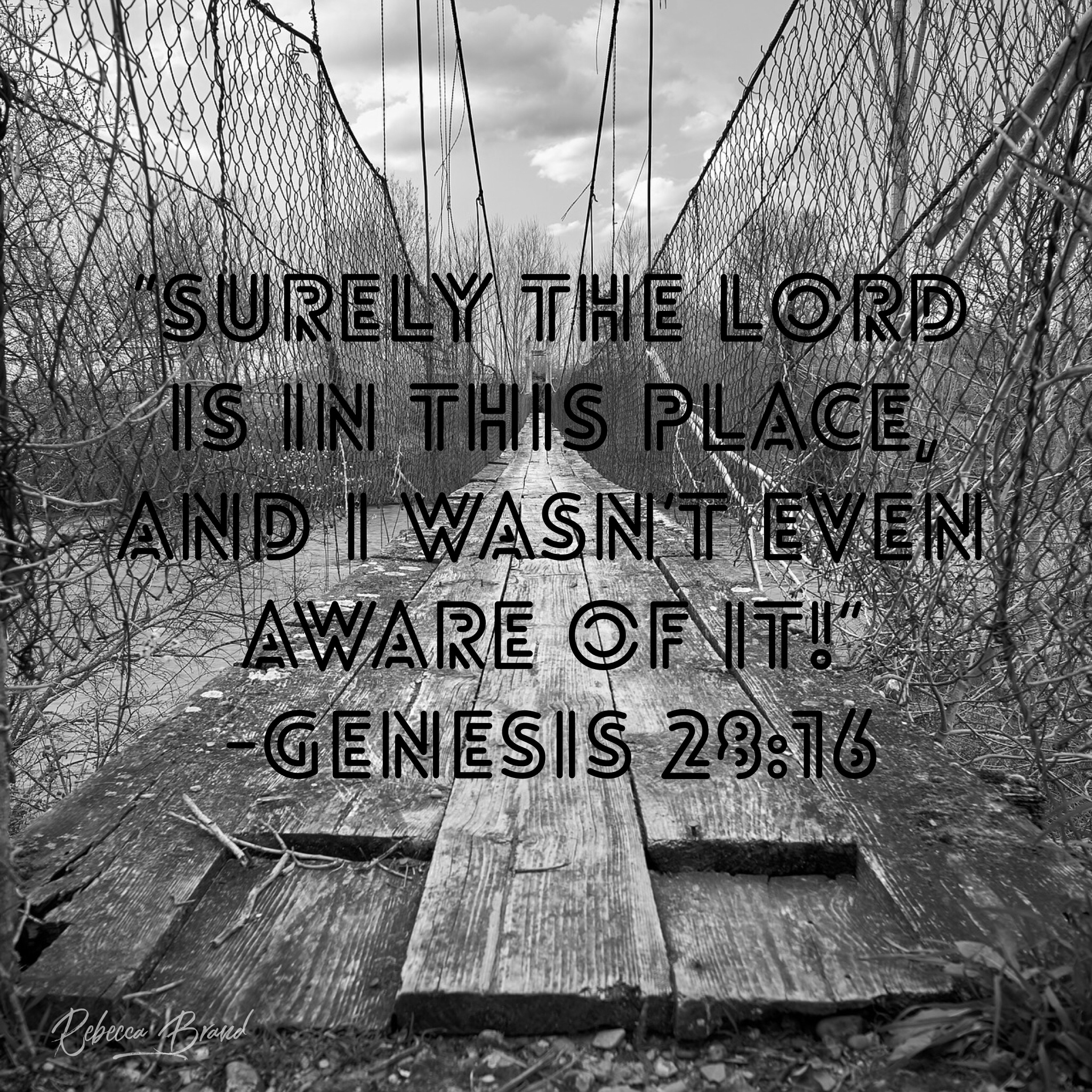 Wherever we are, in the city or in the desert, in the house or in a field, God meets us there. Even if we are hiding, or running away, like Jacob, God knows where to find us.
God's promises are for everyone and although they are the same for each of us, we must individually accept them because we are each children of God, and therefore our faith is our own.
This part of Jacob's story, shows us that we need to become apart of God's story ourselves. Jacob met God in a personal experience. Yet, even though Jacob was the grandson of Abraham (and therefore his heritage was rich in blessings) it shows us that status is not enough in God's eyes.
Do you know God personally? Or is your faith built on generations that have gone before you?
Categories: UncategorisedTags: Believe, bible, bornagain, Christianity, church, Faith, Genesis, god, God will find you, Gospel, grace, Hope, Jacob, Life, Love, prayer, Promises, relationship, scripture