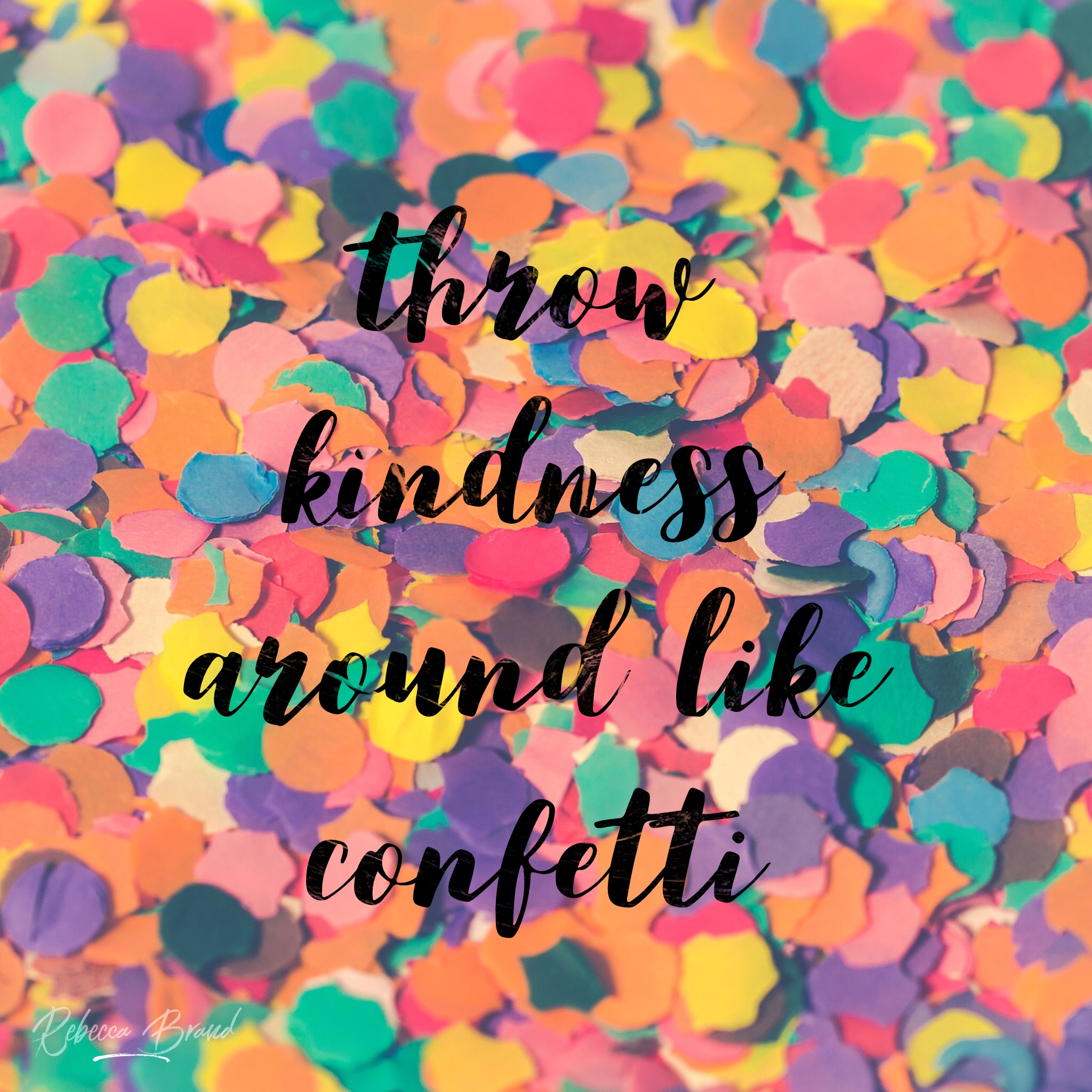 I was looking at the calendar for the month of May (which is literally upon us) when I realised the caption for that month.
It really resonated that this world could use some kindness.
Each day we all generally start it with a list of things to do, trying to get ourselves closer to our dreams, all the meanwhile overcoming the many obstacles and failures that come with our journeys.
It is surprising that a simple act of kindness could brighten someone's whole day.
Although confetti isn't free – kindness is – and this principle of the confetti being blown anywhere and falling randomly, hit me.
What if…we could all throw down our fears and anxieties of approaching strangers and throw kindness their way?
Confetti's something that sticks to you when thrown around, and I know it's frustrating picking it out of your hair or from your clothes etc. but it reminds us what it means to be nice and how we can, indeed, throw kindness around like confetti!
Categories: EncouragementTags: bible, bornagain, Christianity, church, Confidence, Faith, god, Gospel, grace, helping, HolySpirit, Hope, jesus, kindness, Life, Love, others, scripture, Trust