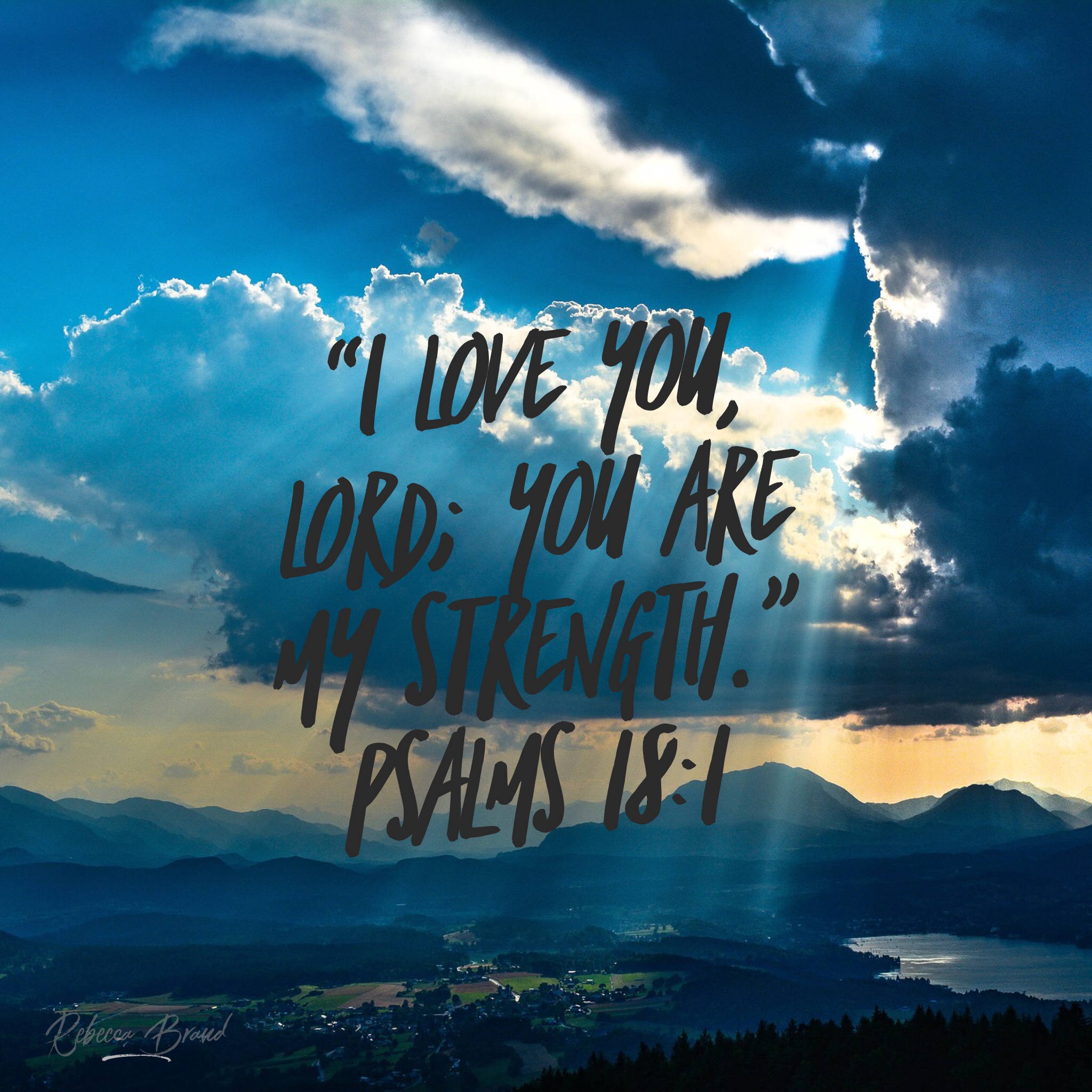 The words "I love you" are scarcely found within the Bible and yet David almost duplicated this Psalm from 2 Samuel 22, with the exception of those words listed above.
This Psalm may have been written towards the end of David's life but how many people reflect back over life and realise the goodness they have received from God? It tends to bring a heart of gratitude and like David, he would have seen over many years that God was his strength.
Some people think that belief in God is a crutch for the weak because they cannot make it on their own. Yes, God does shield us when we are too weak to face certain trials alone, but most of the time He strengthens, guides, and protects us in order to send us out and be like David – a mighty warrior for Christ.
I love the Lord because although I can be strong, I am more than aware that I am no comparison to God. I know that I need His help, and therefore He is the only One that can ultimately protect and save me from this evil world.
I love the Lord with everything in me, because no matter what I am facing, He gives me the strength to face it.
Categories: PsalmTags: bible, Christianity, church, Evil, Faith, god, Hope, jesus, Life, Lord, Love, protect, psalm 18, Psalms, scripture, strength, Trust, weakness