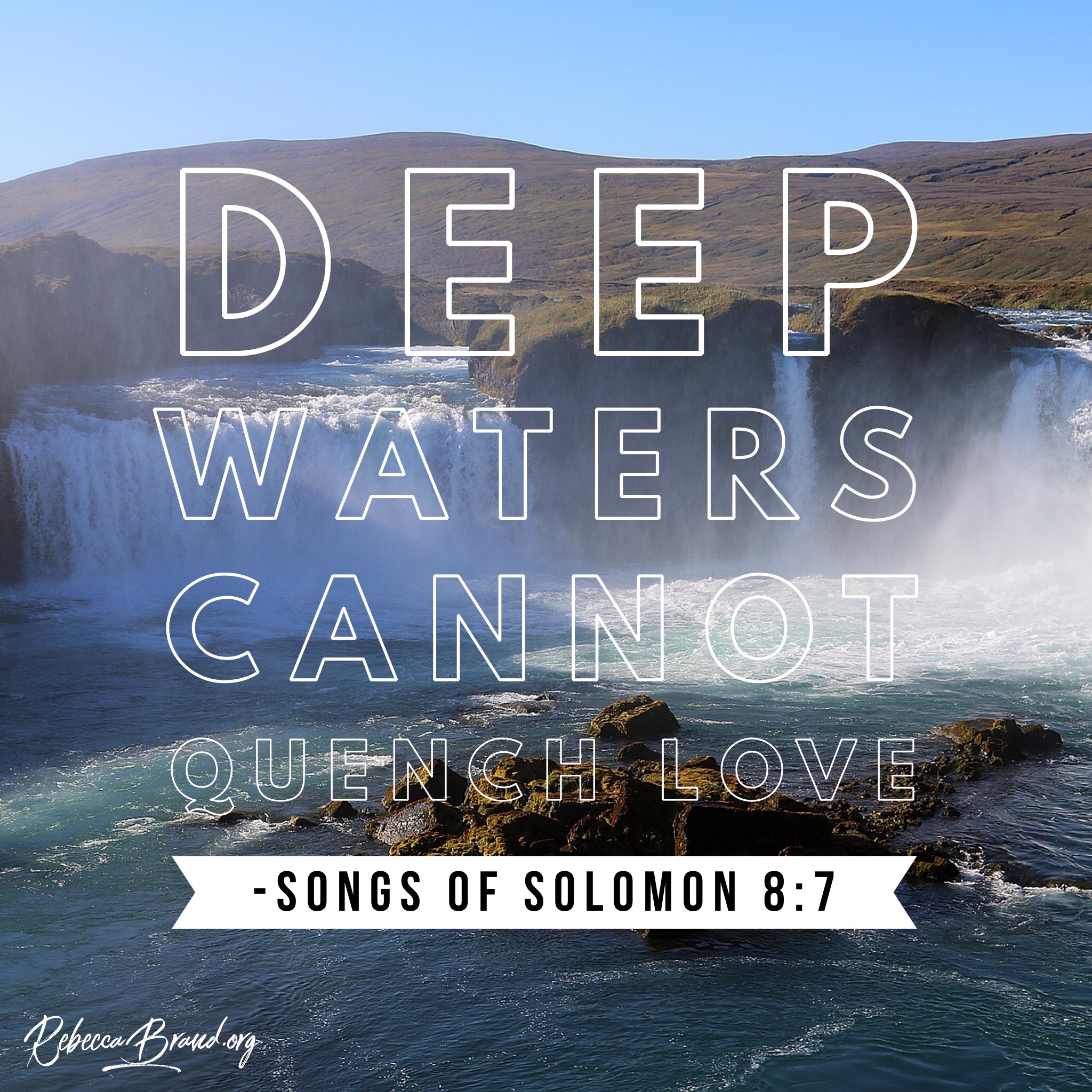 Love is a two way thing.
We know that Christ loves us and continues to do so, in order to get us through the pain and heartaches we face.
But do you love Christ enough to let nothing stop your love for God? That no comfort in this world, would entice you from loving Him?
This scripture is a beautiful picture that it does not matter how deep the water is, our love for Christ should not be quenched.
True love is always thinking of Him and seeking Him – until He returns.
Categories: Song of SongsTags: bible, Christianity, church, god, jesus, Life, Love, quench, scripture, Song of Solomon, Thirst, water